Can't Wait for Spring to Plant? Grow These Early Blooming Beauties!
January 23, 2019 | By Roundtree Landscaping
We know we have it pretty easy in winter here in North Texas. Even so, the cloudy chilly days can make it tough to want to garden or get outside. We're all looking forward to the early days of spring when skies are blue and buds are blooming. While late-winter and early-spring can still be a bit too cold to plant some of our spring-flowering favorites, you're not totally out of luck!
Here are a few of our early-blooming favorites that you can plant in late-winter and very early spring to get a head start on the season.
Alyssum
Alyssum is a floriferous mounding annual that blooms in white, purple, pink, and magenta. The low growing plants are covered in tiny blooms. En masse, alyssum emit a nice, but not overwhelming, fragrance that attracts many pollinators to your garden. Use these plants for the front of a border or as a trailing plant in containers & hanging baskets. Alyssum tolerates and thrives in cooler weather.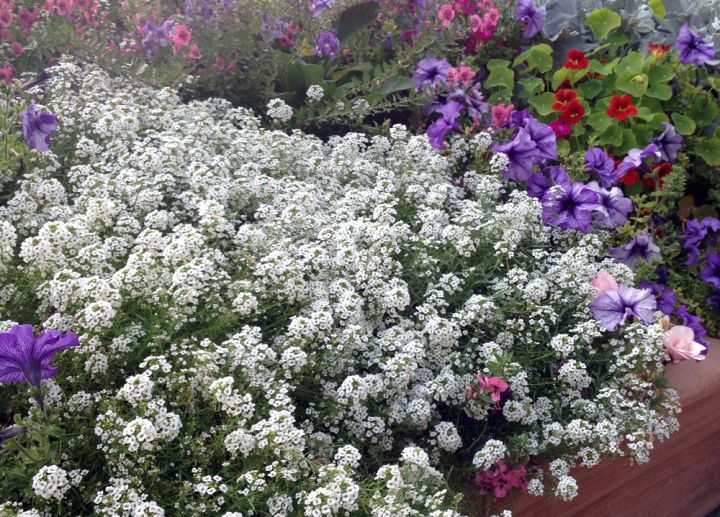 Osteospermum
Commonly mistaken for a Gerber daisy, African Daisies (Osteospermum) are easy to care for and come in a variety of colors ranging from bright yellow, to all shades of purple, to white and rust. Their golf ball size flowers are held atop plants that reach around 12" in height. We like to plant Osteospermum in containers to refresh winter color and get a head start on spring displays.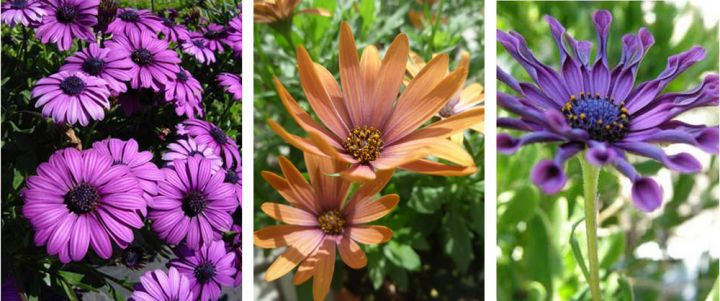 Petunia
Even though Petunia is the stereotypical spring bloomer, you can plant petunias earlier than you think. The range of colors and patterns is unmatched and plant habits that vary from clumping, mounding, trailing & spreading means there is a petunia for each and every use. We suggest to blend a few colors together to create a truly shop-stopping display. Planted in mid-to late February, Petunias will usually start blooming in your early-March garden. Of course, Petunias also make the perfect container plants.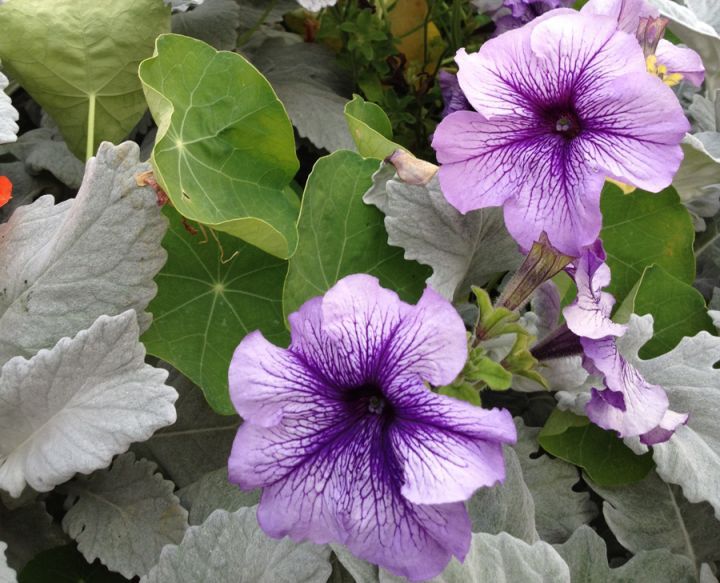 Cherianthus
Cherianthus, or wallflower, is an underused annual in our area. It is the most cold hardy of this bunch & has a great, sweet smell. If you're looking for a pop of bright orange or yellow this time of year, you'll definitely want this plant! The small flowers are held in clusters that fade as they age – giving the appearance of multiple colors per plant. Additionally, the drought tolerant plant has grey-green foliage that adds a nice pop to annual beds and containers. Cherianthus is also perfect for containers.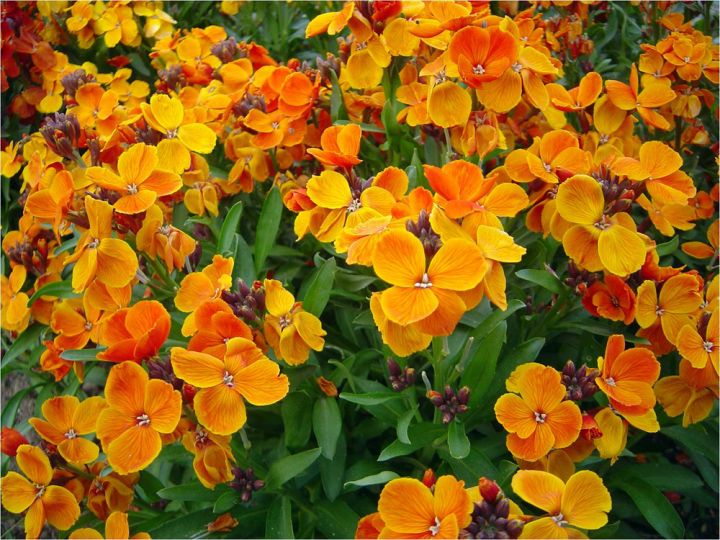 Nemesia
If you are looking for a bit of mid-range height for your spring display, try nemesia. These sweet smelling annuals come in all colors of the rainbow - from soft pastels to bright yellows & oranges. They pair nicely with petunias, or even to plug in with your existing pansy and viola. Nemesia does best in full sun with well- draining soil, so we usually prefer to plant nemesia in containers.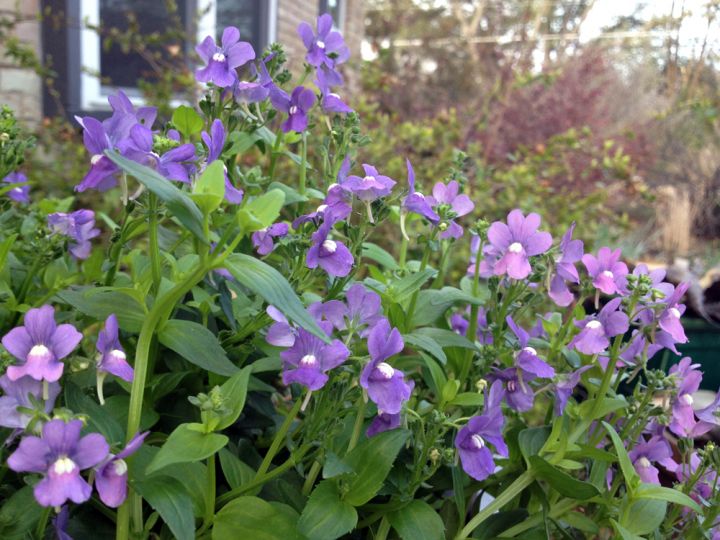 Diascia
Diascia, also known as twinspur, blooms profusely during the spring atop 12" tall flower stalks. It comes in a range of colors - but the corals, oranges and deep candy-pinks are quite show-stopping. Diascia works well in full sun situations and spreads nicely to 18" wide. Place it next to alyssum for a pollinator wonderland!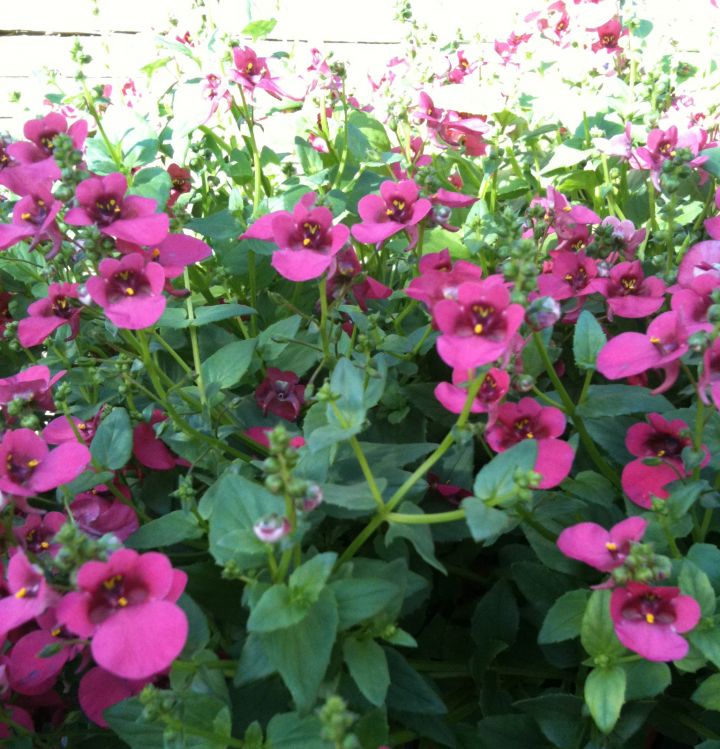 Swiss Chard
It's always great to have an edible plant that also is beautiful. Plus, mixing in colorful foliage is a must to create interesting plantings. Use swiss chard as a foliage texture in your containers, or add it into bulb beds to compliment your daffodils as them bloom. We suggest you check out 'Bright Lights' if you are a lover to color. Reminder: be prepared to fight your bunnies for a taste.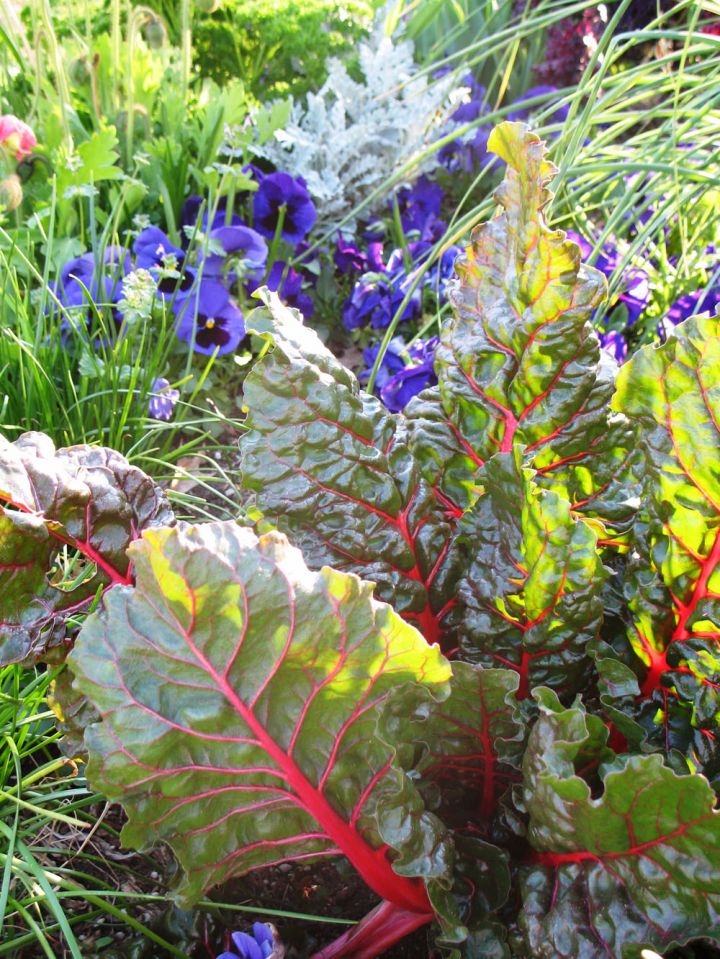 Keep in mind, on particularly cold nights, you will need to cover some of these annuals in late-winter – especially if they are not acclimated to frost or freezing temps. As always, be sure to fertilizer annuals for optimal blooming power and keep an eye on water as new plants establish.
If you need help in planning & planting your next color change to take you to summer, give us a call. We love creating interesting combos and plantings that will sure to be the talk - and envy - of your neighborhood.