Five Favorite Plants for Dry Shade
February 13, 2019 | By Roundtree Landscaping
Dry shade beds can be tough to work with and there's a common misperception that plants for dry shade are boring. Not true! Shady spots in the landscape can be just a pretty as sunny spots– the trick is to choose the right plants for the right location.
Water-wise can be beautiful.
We've compiled a list of some of our favorite perennial plants and shrubs for shady locations that also work well in low water situations. Pretty & water-smart: the best kind of landscape!
Columbine 'Texas Gold'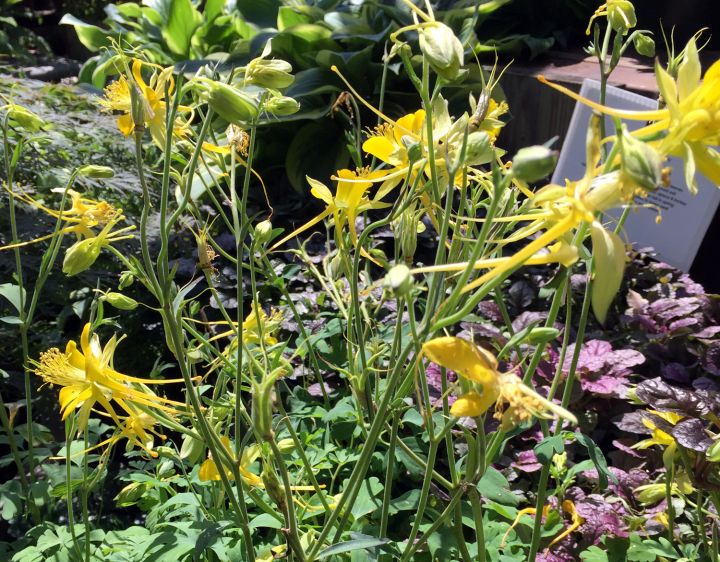 Columbine 'Texas Gold', Aquilegia chrysantha, is the columbine to plant in Texas. It is one of the first blooms you'll see in spring. 'Texas Gold' holds its signature bright yellow blooms above soft, grey-green foliage. This particular columbine re-seeds and spreads quickly, which works well in wooded and shady portions of your landscape. The flower stalks reach 24" tall, making it a standout in the garden.
Bonus: hummingbirds love 'Texas Gold' Columbine!
Hellebore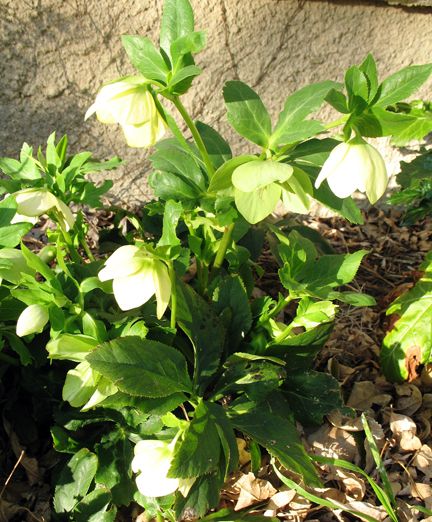 One of the most whimsical evergreen perennials for dry shade is Hellebore, or Lenten Rose. While they can be tricky to establish at first, they add a unique touch to your landscape once established. They'll need regular water when newly planted - but once established they are tough perennials. Hellebores grow to 12"-16" tall and bloom in many different colors and patterns – some exhibit foliage patterns that almost appear hand-painted. Hellebore bloom in the winter through early spring, when most of the garden is asleep.
Mahonia 'Soft Caress'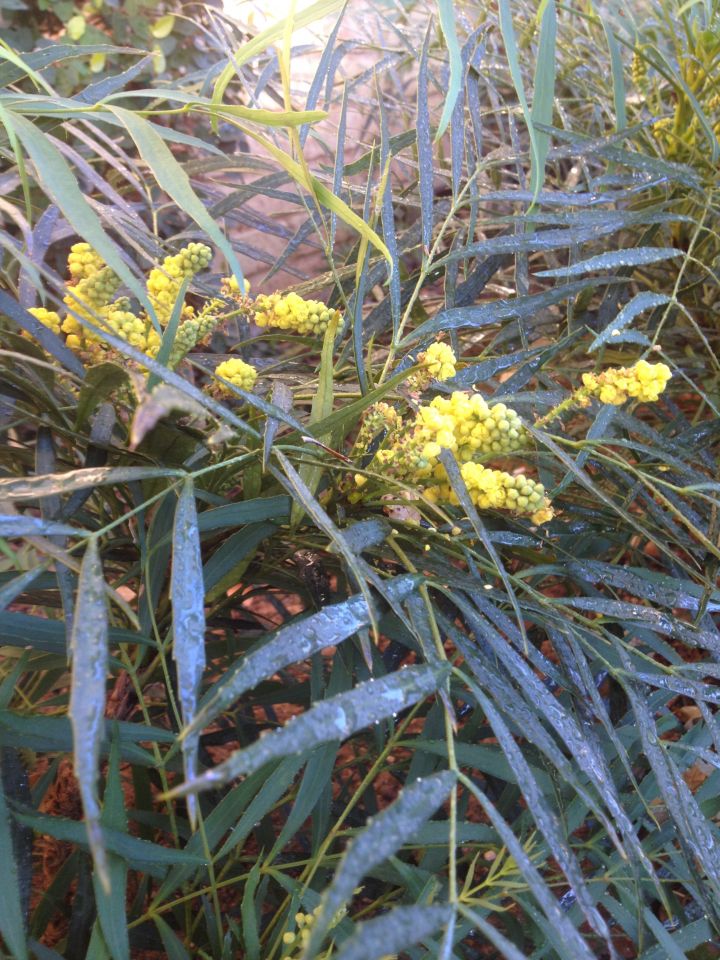 You are probably familiar with traditional Mahonia (Oregon grape), but 'Soft Caress' is an improvement because it doesn't have the thorns! It is a standout due to its textural evergreen foliage and bright yellow flowers in fall and spring. The plants are perfect sized for containers and border plants – reaching 3' x 3'.
Turk's Cap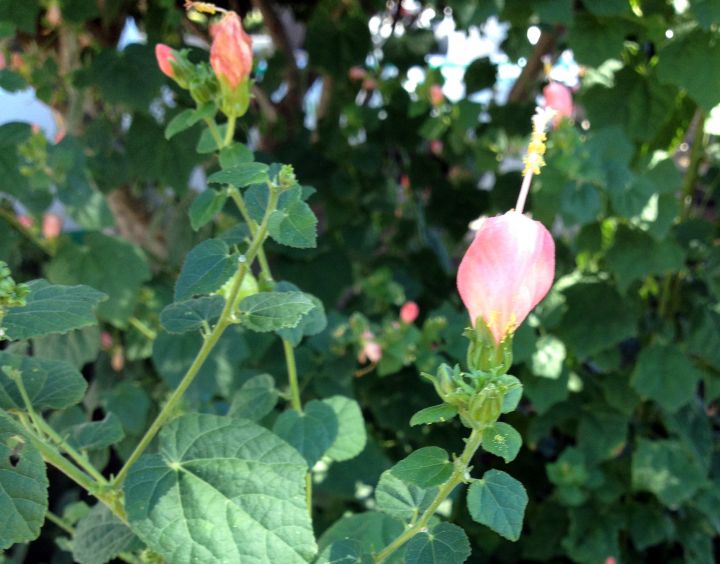 Also commonly known by its genus Malvaviscus, Turk's Cap is a spreading shrub will grow wherever its planted. Turk's cap can grow anywhere from 5'-15' tall, depending on the location. Most commonly, you will see the red-flowered variety, but it is also available in white and pink. Hummingbirds also love the tubular flowers that bloom all summer.
Inland sea oats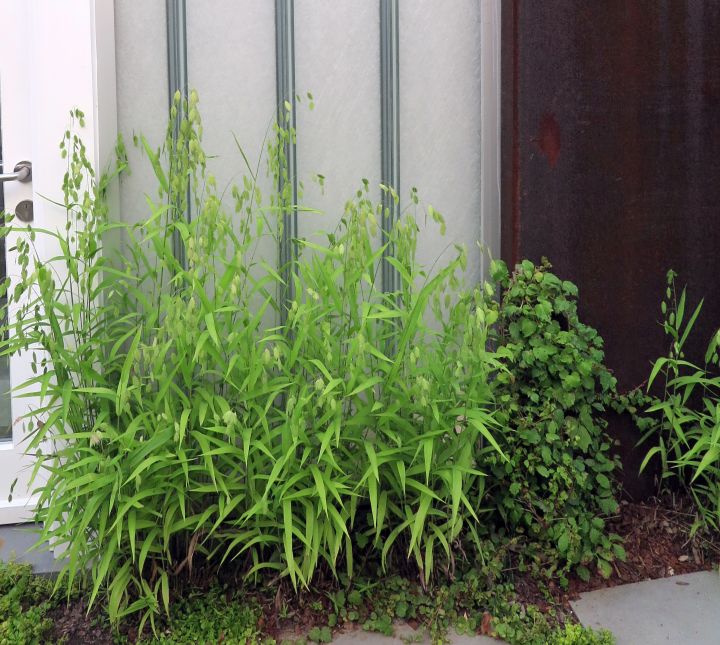 Not all ornamental grasses do well in shade, but Inland Sea Oats, Chasmanthium latifolium, is an exception. This is a lovely, clumping grass that reaches 3-4' in height. Besides being extremely drought tolerant, the best part of the plant is its large, arching seedheads. The seeds resemble oats and turn from green in the summer to brown in the fall. Inland Sea Oats can reseed and take over quickly, so be sure to keep seedlings in check.
If you have a dry shade location in your landscape, try adding a few new plants into the mix. There are many more wonderful water-wise plants for shade we can recommend for your landscape. We promise, with the right plants, your shade can be just as striking and enjoyable as any other spot. Of course, if you have a large project, give us a call for help with designing and installation of the perfect landscape.