Five MORE Favorite Low Maintenance Plants for Texas Gardens
May 22, 2019 | By Roundtree Landscaping
Last week, we covered five of our favorite low-maintenance plants. But, the list doesn't stop there - here's five more you should think about adding to your landscape.
Rain Lily
Rain lilies are such a fun and unexpected addition to your perennial beds! They can grow in full sun or part shade and grow well in a variety of soil conditions, although they prefer well-drained soil. They are very drought tolerant once established.
The bright white flowers of Zephyranthes candida shoot up after rains and are perfect for popping into empty spots in the landscape. You can also mix them with groundcovers such as mondo grass. Besides the white of Z. candida, there are yellow and pink blooming species. All plants reach no more than 12" in height and spread by clumping.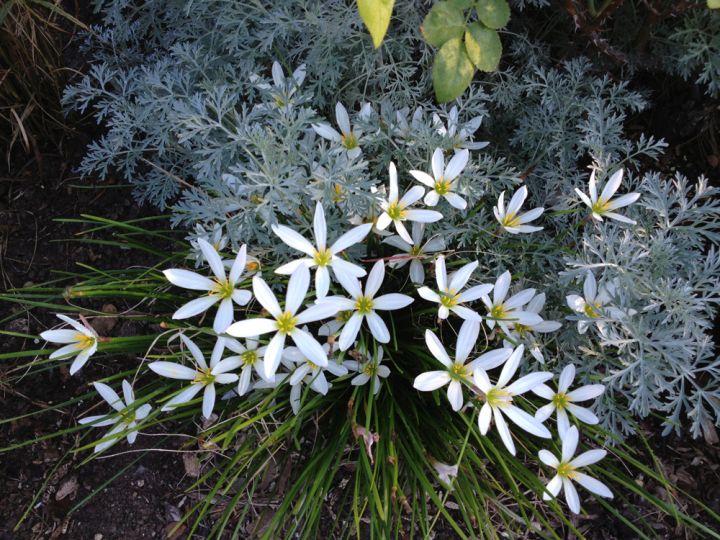 Dwarf Cotoneaster
Dwarf Cotoneaster is a wonderful, arching evergreen shrub with grey-green leaves. It's an other overlooked plant in our area. It grows best in full sun, is heat and drought tolerant, and while in bloom, attracts lots of pollinators. If you have areas near concrete with lots of reflected heat, dwarf cotoneaster is a great choice. The small white flowers in summer give way to small red berries that brighten up the fall & winter landscape. Dwarf varieties reach 2-3' in height and 3-4' wide.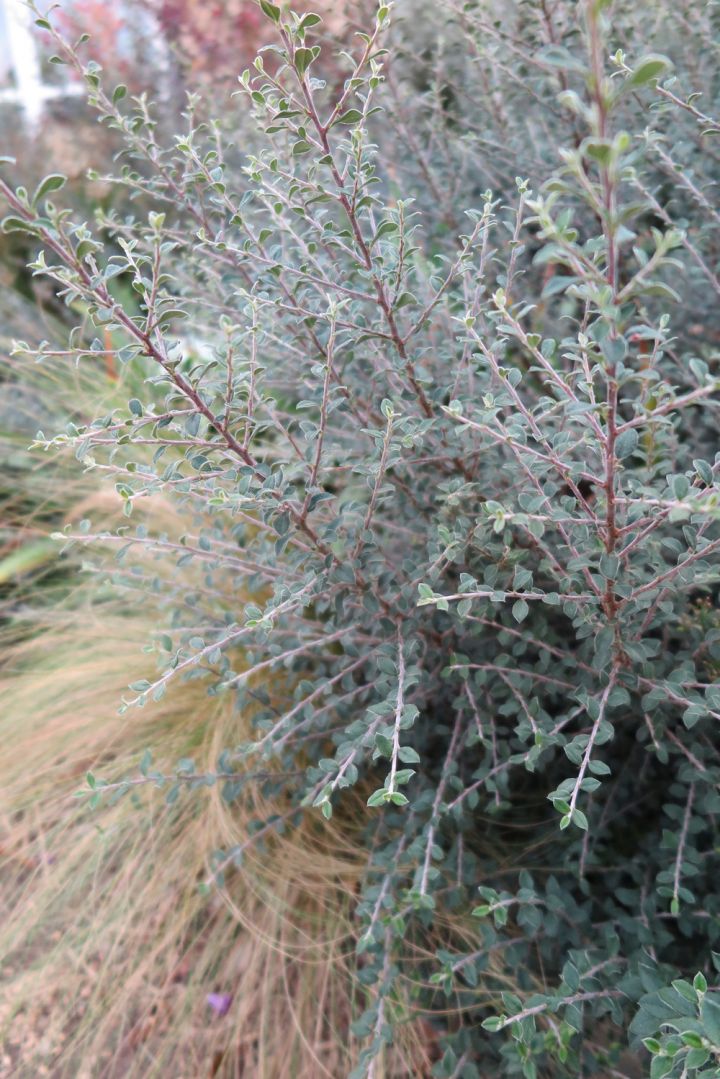 Dusty Miller
Lovely silver, velvety foliage is the show-stopper for this plant. Grown as a cool-season annual in most climates, dusty miller overwinters in Texas to become a short-lived clumping perennial. The plant can grow in full sun to part shade and is drought tolerant. Dusty miller works best when used as an edging plant, but also is lovely in containers or when dropped into bare spots in the landscape. Leave 12-24" of space for growth.
Dwarf Palmetto
This evergreen, low-growing palm is native to areas of Texas, Oklahoma, Arkansas and North Carolina. It has bluish-green fan-shaped foliage, and is slow growing. Small white blooms in spring are followed by small black edible fruits with a similar flavor to dates.
Dwarf palmetto can be grown in full sun locations, but does best in part shade as an understory shrub. The large fans add interest to the garden and spread 5-6' tall and wide. Although they can adapt to drier situations, the palm loves to be planted near streams or in areas of poor or slow drainage.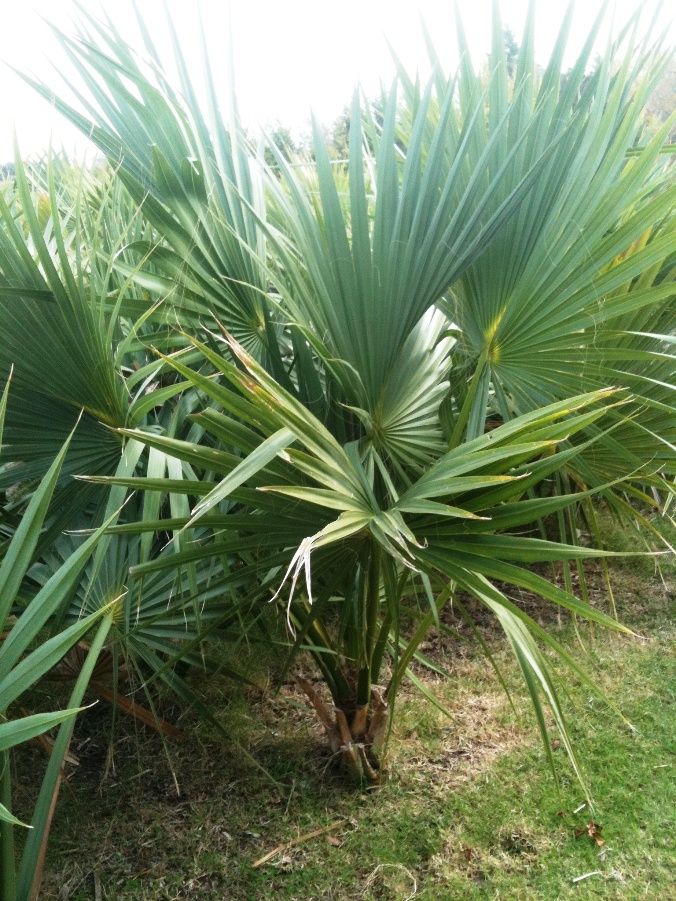 Sedum
Sedum is often referred to as stonecrop, and comes in hundreds of different cultivars that vary widely in habit, size, color, and shape of leaves. Upright, taller sedums put on a wonderful fall bloom show. This easy-grow succulent makes a wonderful groundcover and addition to low-water or xeriscape gardens, retaining walls beds, mixed perennial beds or easements. They prefer to be planted in full sun in well-drained soil where cultivars vary in height from 2-24" and spread up to 24". Don't overwater!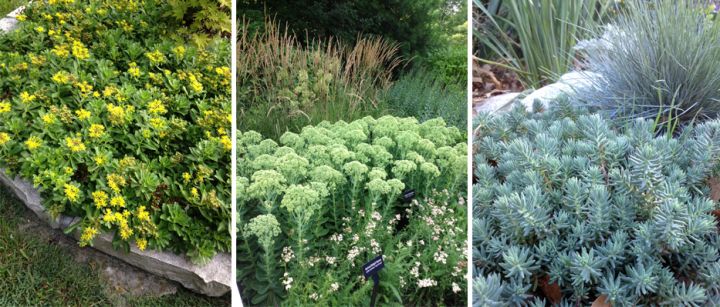 Sedum 'Green Mantle', 'Autumn Fire', and 'Blue Spruce'
Give us a call for help with designing and choosing the perfect low-maintenance plants for your landscape.