Heat Loving Perennial Spotlight: Coneflower Varieties are Texas Tough.
July 5, 2018 | By Roundtree Landscaping
One of our very favorite perennials for the tough Texas climate is Echinacea purpurea. This vigorous perennial - also known as coneflower, or simply echinacea - is a summer cornerstone of many perennial borders in hot climates. The bright, long-lasting daisy-shaped flowers stand out and quickly become a garden favorite.
The classic, purple coneflower is the most planted version of this species you will find most frequently all across the United States, along with probably your mother or grandmother's garden. It is native to the Midwest and the southeastern United States and provides vivid blooms throughout the summer and fall.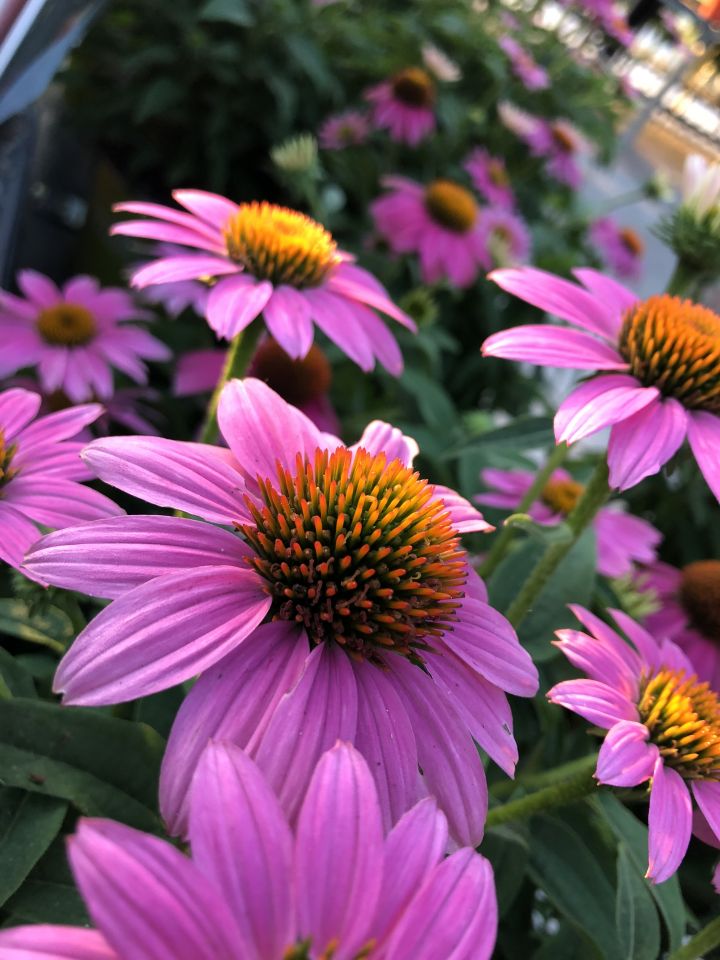 Advances in breeding in the past few decades have gifted us with many, many more colors to choose from besides the traditional purple. 'Tiki Torch' is a stunning dark orange variety, while 'PowWow Wild Berry' intensifies the original purple color. Varieties like 'Hot Papaya' and the 'Double Scoop' series offer an interesting double flower shape. The 'Sombrero' series boasts nine different, highly floriferous shades.
While most echinacea need a couple of years to truly show off in the garden, a newer variety, 'Cheyenne Spirit', blooms its first year from seed. This variety ranges in color from white and yellow to the brightest oranges, pinks, and coral/reds. Bonus—the seeds are quite easy to sow, if you feel like getting your hands dirty!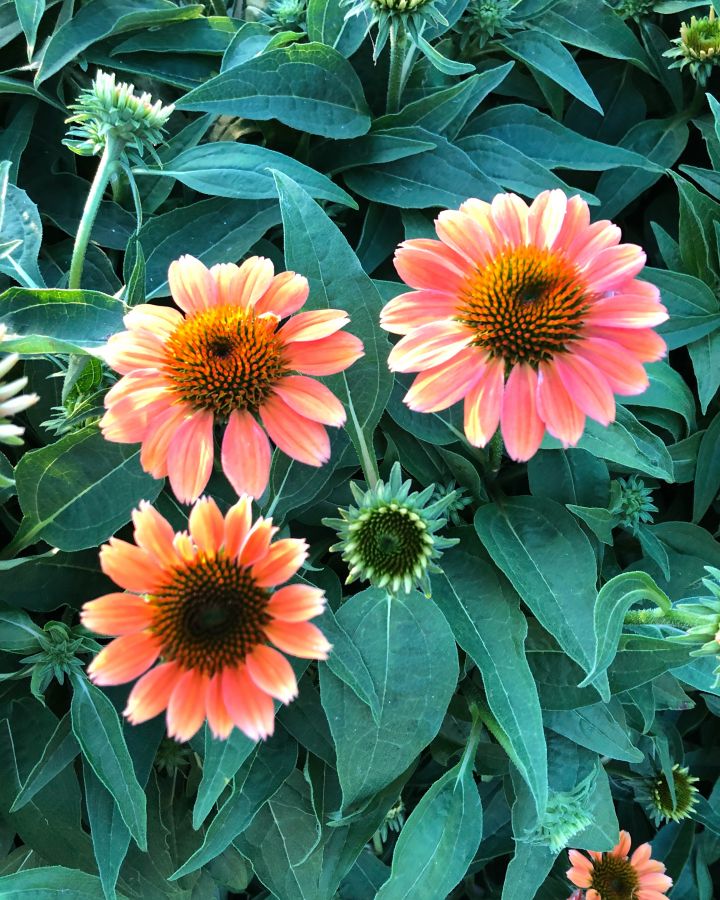 Where to plant
Echinacea is a perfect addition to your sunny perennial and shrub beds. They need full sun, but do tolerate and bloom in part sun/shade. They are not too vigorous as to smother out other plants in you landscape and look best when planted in a 'garden-style', cottage garden fashion where they can clump and spread to fill in bare spots.
Do not plant coneflower in low or wet spots; they do not like wet feet and will quickly rot. A well-draining, compost amended location is best, and be sure to not plant too deep. If you need to loosen your soil and improve drainage, mix in some expanded shale. Supplemental watering is necessary the first year.
Leave about 18" between plants when you place them in the garden. Some varieties reach nearly 3 feet in height when in bloom. All varieties differ slightly in mature size, so be sure to research each before you plant.
Easy-going
Echinacea do not require much in regards to ongoing maintenance. But they will need some deadheading (removing spent flowers) and clean up of the foliage at the end of winter - before new leaves sprout from the crown.
Bonus for Wildlife
As if the joyous, bright flowers aren't enough, echinacea are a wildlife magnet. Butterflies and bees are attracted to the stunning colors, and the cone center of the flower, once dry, provides food for birds. Many people leave the spent flowers on the plant throughout the winter to further attract songbirds, especially small finches. Echinacea also make great, long-lasting cut flowers and you'll find that many have a lovely fragrance.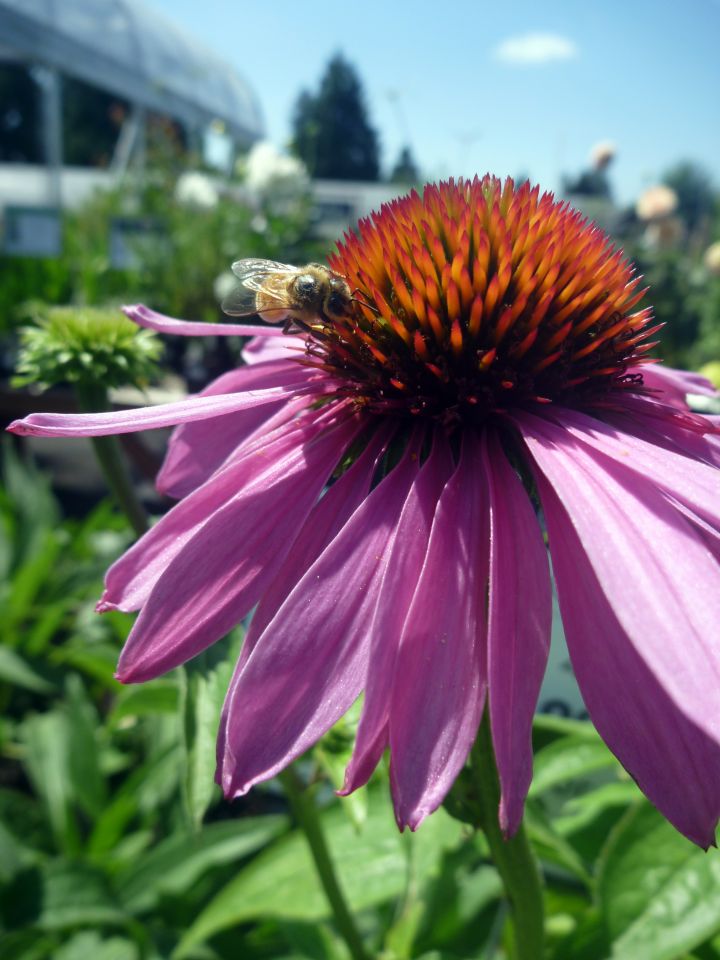 If your landscape is suffering in all this Texas heat, echinacea might be the right choice for you. Contact us and we can suggest the perfect location and varieties for your landscape.