Simplicity in Landscaping: Beautiful & Dynamic
July 13, 2017 | By Roundtree Landscaping
In small landscapes, simplicity is key. Cramming too many elements or too many plant groups into a tiny space creates visual clutter. If your garden area is limited, or perhaps when working on a particular area, a minimalist approach will be more successful.
First things first
Take some time to evaluate the area. Decide what's most important to you. Is this a quiet place to relax and get your hands dirty? Perhaps you prefer entertaining friends. These preferences will help you know the direction to take.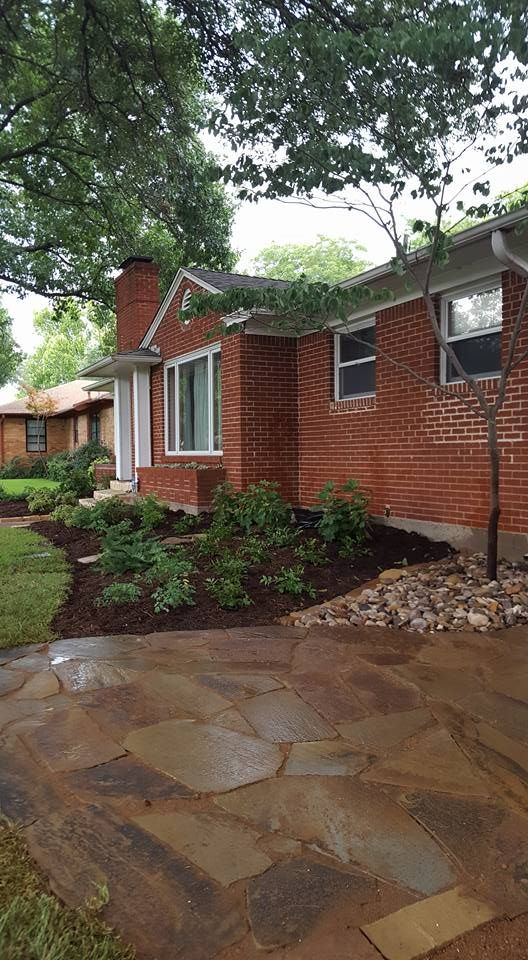 This simple patio in the front yard might encourage the neighbors to come visit where before there was nothing enticing them to take a break in the shade.
Start with favorite colors to simplify your palette. Do you like bold purples and oranges or softer coral tones and whites? Remember that foliage can provide color and contrast as well. Particularly in shady areas, search for plants with variegation or interesting veining to get textural effects. Choosing one color family makes it easy to harmonize an expanse that is a mixture of sun and shade. Instead of the same flower, just choose shade tolerant and sun loving options in the same color.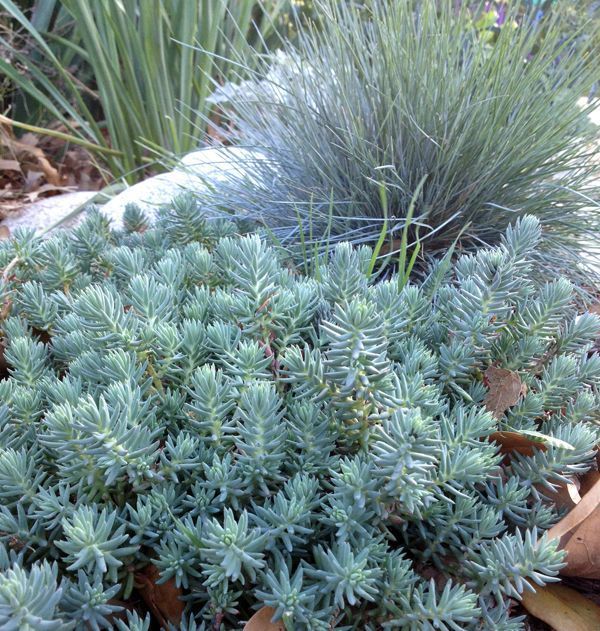 Sedum 'Blue Spruce' paired with matching blue fescue grass creates contemporary contrast.
Pay attention to the sunlight patterns to choose the best spots for seating areas as well as flowers. Sunny places have more flower options. Shaded areas are a must for sitting in the Texas climate. Furniture selections are subjective so, of course, choose what you like, but those with clean lines keep a tiny space from feeling claustrophobic. Keep decoration to a minimum in favor of a single focal point, such as a fountain or sculptural element.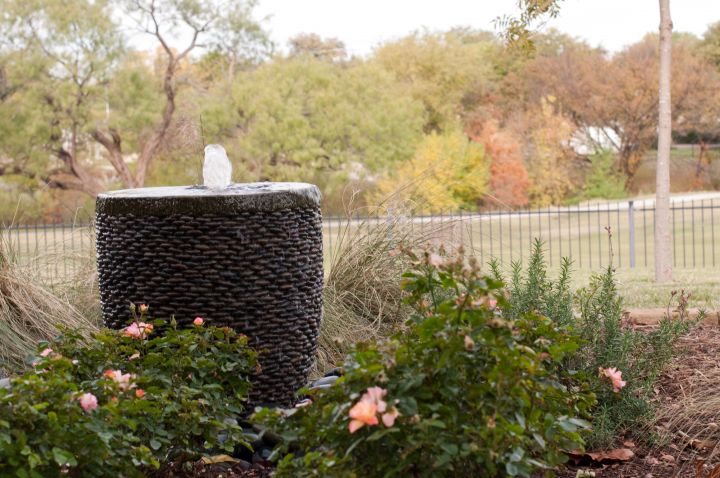 Thriving, healthy plants are more important than exotic species or garish flowers in multiple colors. Classic green shrubs also provide a backdrop for more colorful options and they soften hard edges of your foundation or walkway. To create long term interest, avoid making a straight row of the same plants. Those planted too close will eventually grow together into a dated looking rectangular hedge. Keep mature sizes in mind when placing your plantings.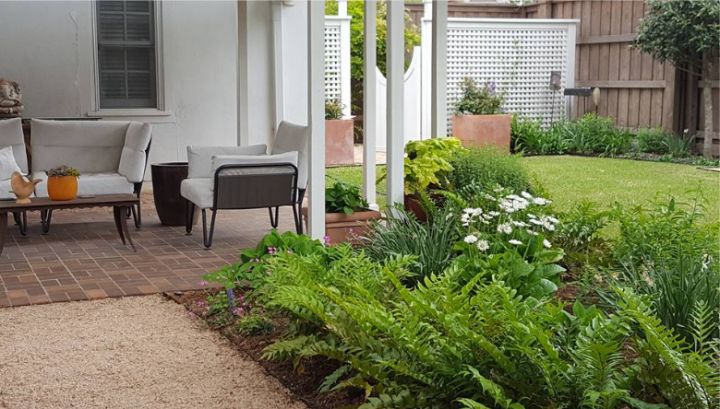 A simple walking path, green foliage plants with minimal white blooms and a cozy modern seating area is interesting to they eye, but the minimal color palette keeps it calm.
If you need help fleshing out ideas for your small space or a problem spot in your landscape, we can assess your garden needs and help you come up with a plan for the outdoor room of your dreams, no matter the size.