Compact Shrubs. Big Impact. 5 Favorites for Smaller spaces.
December 19, 2016 | By Roundtree Landscaping
Many urban homes these days have smaller lots with limited outdoor garden space. A big privacy hedge may not be necessary and most often won't fit in these scaled down yards. Overly pruned rectangular hedges give your home a dated look and all that pruning can eventually weaken the life of your shrubs.
Save yourself time and energy by choosing heat tolerant, low maintenance, small scale plants and allow them to grow into their natural shape and size. Here are five varieties available that fit comfortably into cozier gardens, whether you live in a zero-lot home or if you just have a few gaps to fill in your larger landscape.
'Rose Creek' Abelia
A pretty selection with the added benefit of attracting butterflies and hummingbirds, this flowering evergreen has lovely pink tinted new growth, dark red stems and white blossoms in late spring through fall. Maturing at around 3-feet high and 4-feet wide, it requires little effort for all the beauty it provides.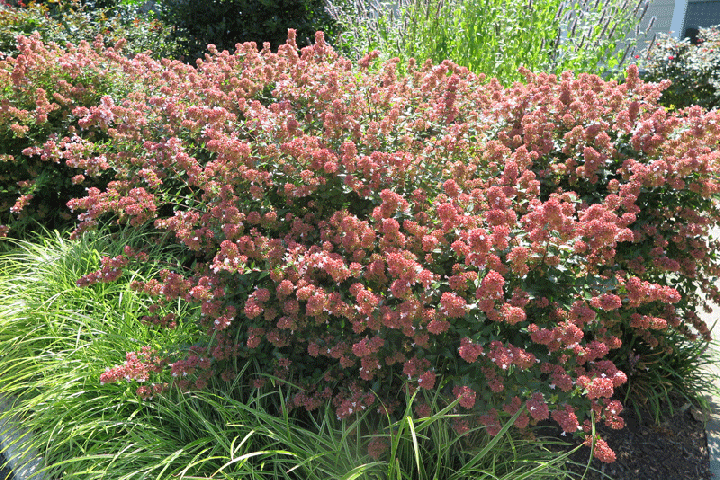 Drift Roses
Looking for more color? These beautiful and prolific bloomers bring together the benefits of disease resistance and overall toughness in an easy-to-manage size. Available in a variety of colors, they fit well into sunny spots and grow to just 2-feet high and 3-feet wide.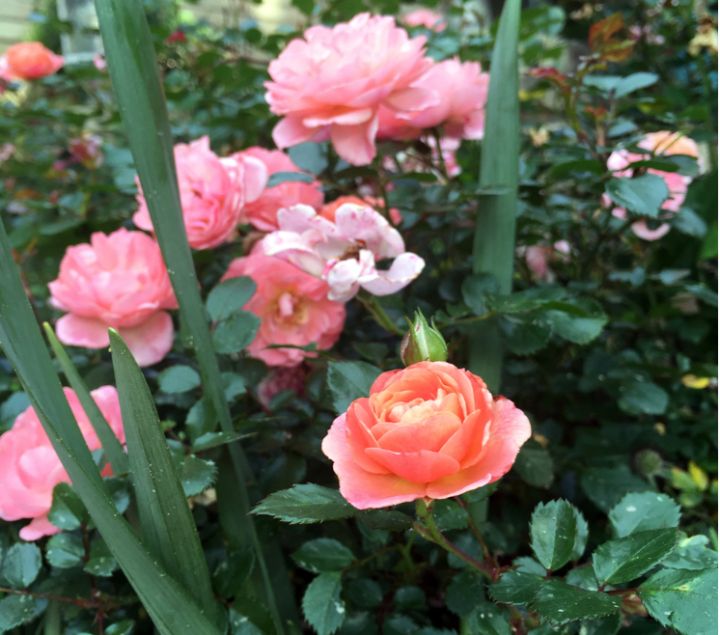 'Wheeler's Dwarf' Pittosporum
When you need a compact plant for shadier locations, this reliable shiny-leafed evergreen is a great option. Its bright green foliage and rounded growth shape is also an excellent backdrop for colorful shade annuals such as impatiens and begonias. Plus, it grows to only 3-feet tall and 5-feet wide.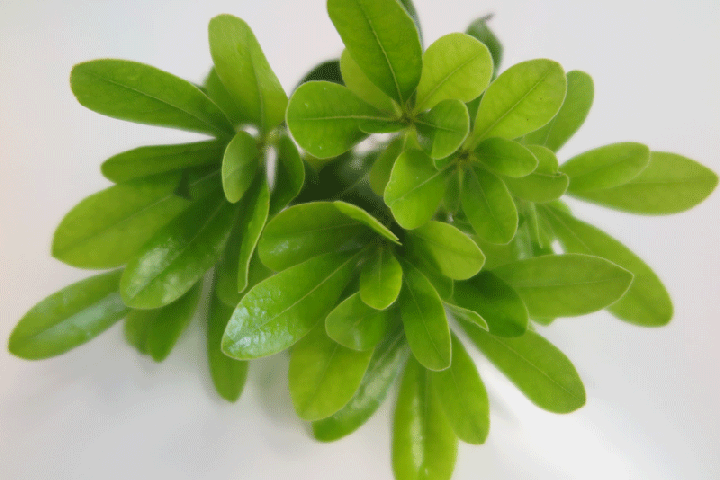 'Baby Gem' Boxwood
You'll find this compact boxwood the perfect evergreen for low maintenance hedging or for adding a bit of structure in less formal landscapes. This little jewel reaches 4-feet tall and 5-feet wide.
Euonymus 'Moonshadow'
A bright splash of creamy yellow variegation in the leaves makes this well-behaved little shrub a good choice to brighten the garden all year. Also known as 'Wintercreeper', this slow growing shrub reaches just 3-feet tall. But, since it has a more sprawling growth habit of up to 5-feet wide, it can also be used as a low-mounding ground cover.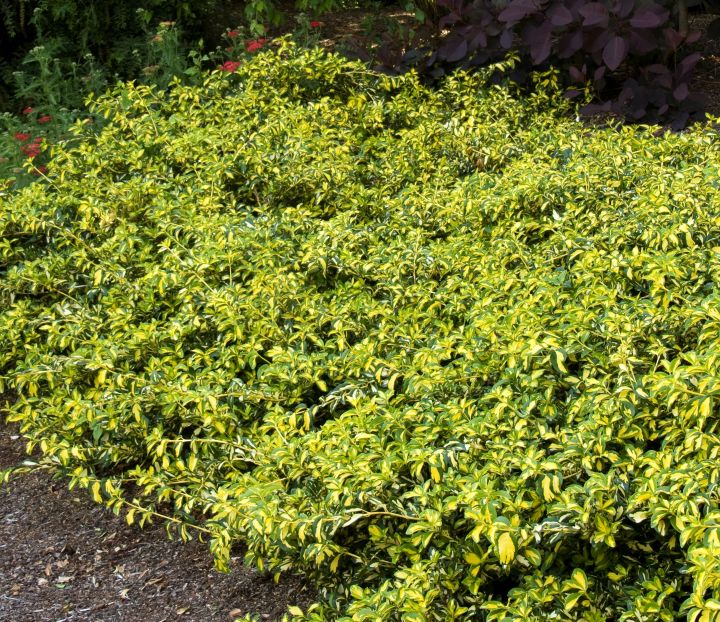 Photo by Doreen Wynja for Monrovia.
Fall and winter are still excellent times to plant shrubs. Planting in the cooler season allows them to establish a stronger root system prior to the onset of summer heat and drought.