How to Make a Statement In Your Landscape
July 24, 2019 | By Roundtree Landscaping
Striking pathways and sculptural elements make your property stand out
Are you tired of seeing the same old cookie-cutter landscapes in your neighborhood? Wish your yard could stand apart from the crowd? We have some ideas for unique landscape accents that might just make you the envy of your block.
Fun and intricate pathways
Pathways that lead to your house or through the landscape can make a real statement. There's no rule that says your sidewalks or pathways have to be made out of boring concrete or gravel. There are many different materials we can mix together to create both a beautiful and functional walkway. Simply mixing colors of the same stone, switching up materials to create textural interest, or even placing creeping plants between natural stones can beautify your entire landscape.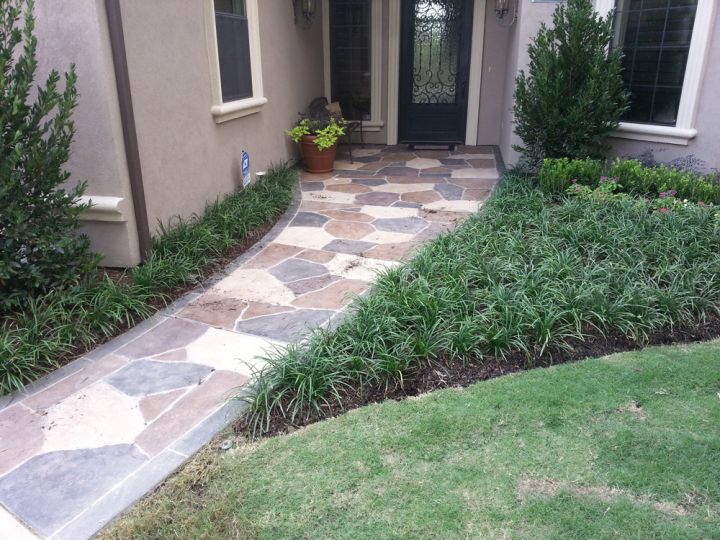 In this pathway, simply mixing different colors of stone multiple colors created a striking entrance to the client's home. Solid green groundcover plantings adjacent to the pathway helped balance out the design and keep the focus on the unique pathway.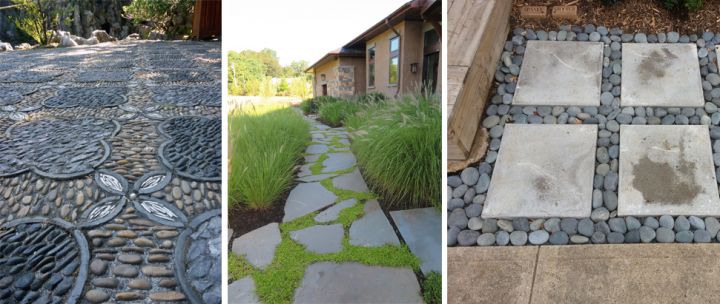 Surrounding large pavers with plants, smaller pebbles or stones creates a custom, textural look.
Spice up the landscape lighting
Lighting in a landscape is a must if you want to enjoy it in the evening. These days, there are so many more choices for beautiful outdoor landscape lighting. You can now choose fixtures that compliment your home's architecture and the overall style of your garden design.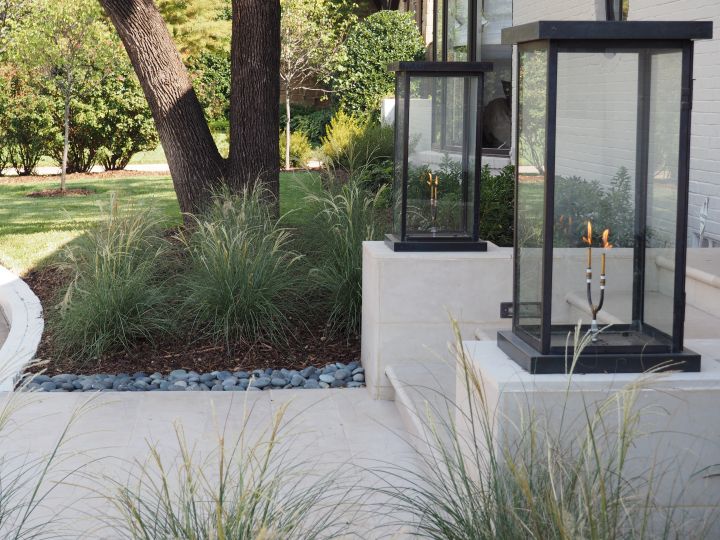 Sculpture in the garden
A special way to add personal & unique style to your landscape is with sculpture and artwork. Sculptural features have a way of creating focal points and defining your individual landscape in away that many other elements cannot. A perfectly placed piece of sculpture sets your landscape apart from everyone elses.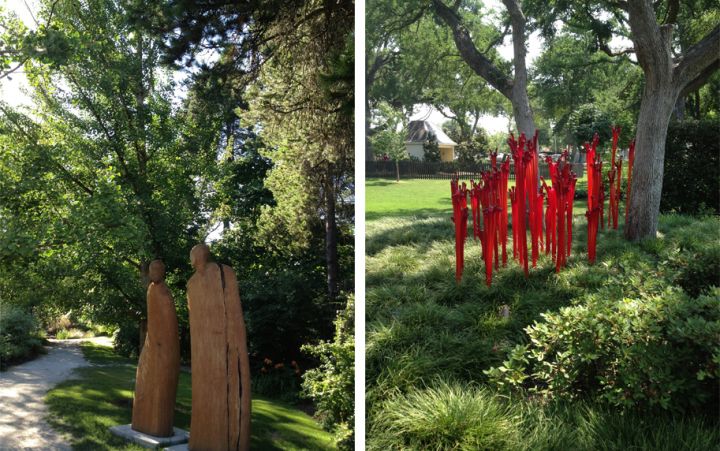 Not all sculptural elements for your eyes only. Many functional pieces we use in the landscape can serve double duty as beautiful pieces of art. The fire pit below is quite the striking focal point in the landscape - and the large beautiful urn in the next landscape doubles as a fountain and soothing water feature.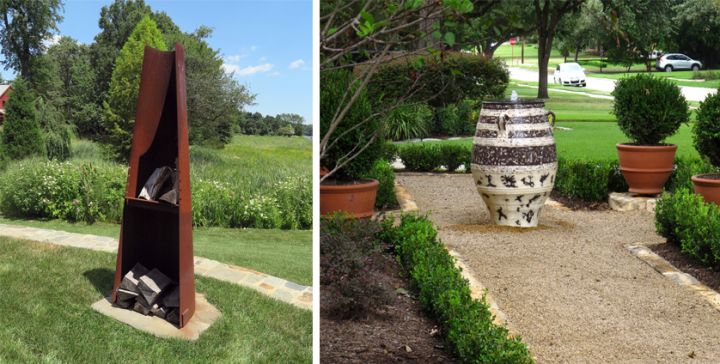 Statement Fencing
Fencing certainly serves at utilitarian purpose but it can also be beautiful. Well-designed fences can draw a visitor in & lead them to a certain place in your garden or create a separation between garden rooms. Fencing can compliment your home's architectural style - but it can also reflect the uniqueness of your garden and style. Plus, a unique fence is an easy way to set your landscape apart from all your neighbors'.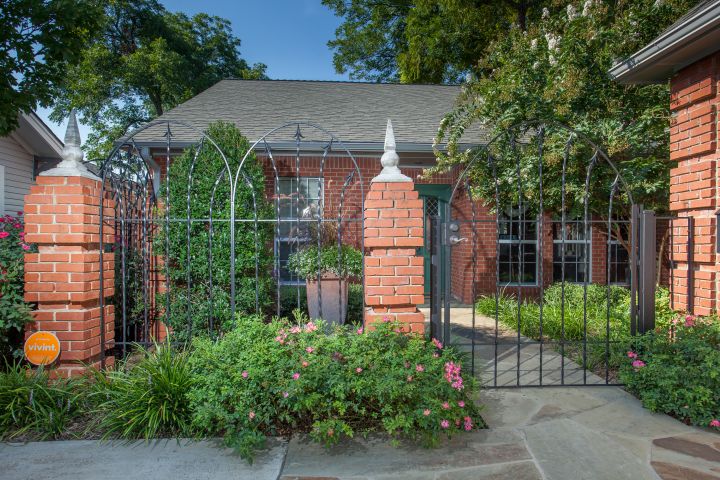 If you are ready to step up your landscape and break out of the cookie-cutter mold, call our designers for fresh ideas. We would love help you choose or design your own unique accents for your landscape.