Our Townhouse Patio & Backyard Renovation wins Silver TEIL Award!
January 10, 2014 | By Roundtree Landscaping
Here are Roundtree Landscaping, we don't do what we do to win awards. We do what love, because we love it. But now and then, we're lucky enough to be recognized for our work with awards from the landcaping industry. We're happy to annouce that we've been selected to receive a Silver Texas Excellence In Landscaping (TEIL) Award from the Texas Nursery and Landscape Association for 2013-2014!
Our winning project involved transforming an uninspiring townhome backyard patio area into a cozy, natural retreat. Every home should feel welcoming, especially as you arrive home at the end of the day. Unfortunately for these Dallas homeowners, they had an unattractive patio and deck, standing water in the backyard, and lawn that would not grow; the yard was more stressful than welcoming.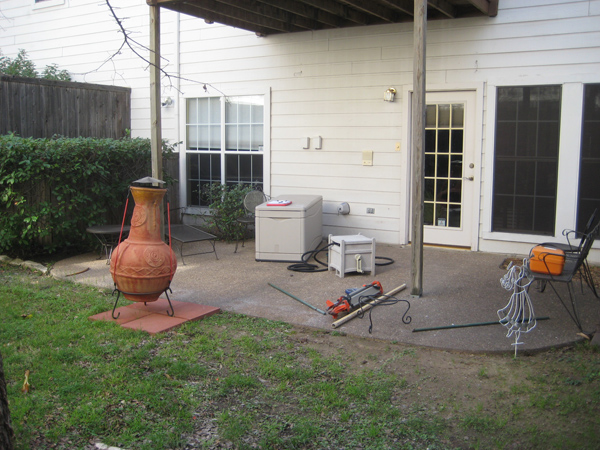 Additionally the upper deck the builder built was out of scale and unattractive.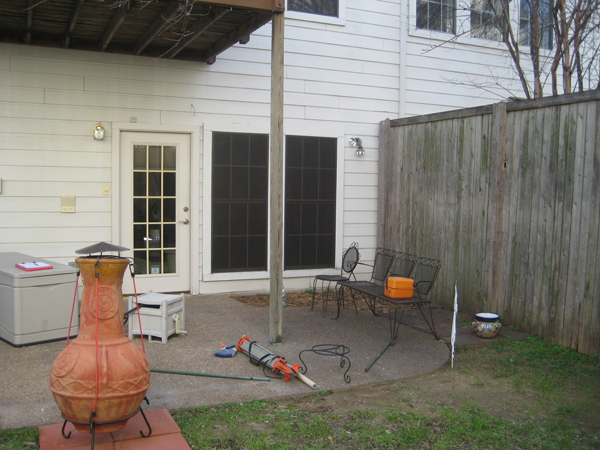 There was also an unattractive and baren easement along the back of their propert: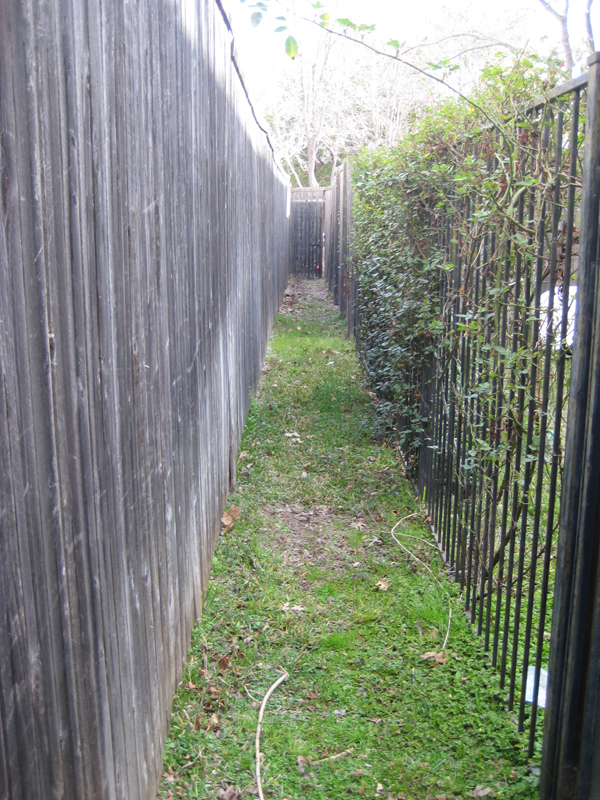 Not exactly what you want to come home to after a stressful day. The homeowner wanted to keep the existing patio, deck, furniture and fencing, BUT, when they called us they were ready to give the landscape the "boot" literally. Their dream to have a low maintenance property with a casual relaxed "Hill Country" feel seemed out of reach. Our solution was to give them a yard that would be easy to care for but relaxing to be in!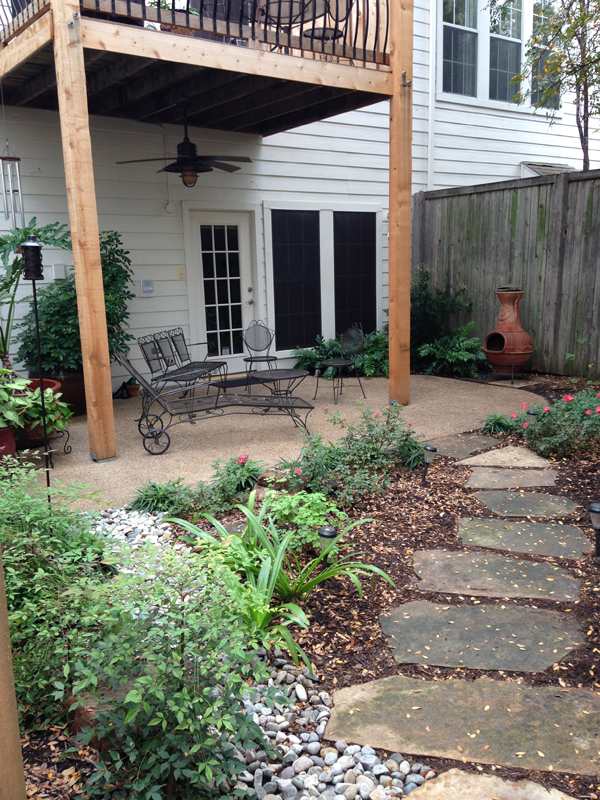 Now they are eager to get home and love being outside every day. The feel of the existing wood deck is much improved by just changing the posts to make them larger and adding a "skirting" on the edge.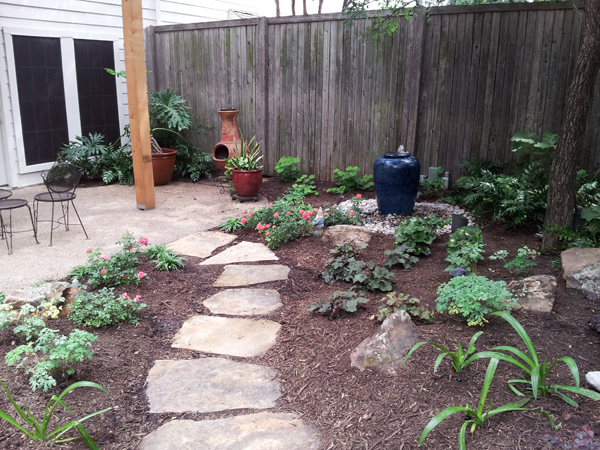 Areas were left for the homeowner to add and garden when they want to putter in their landscape.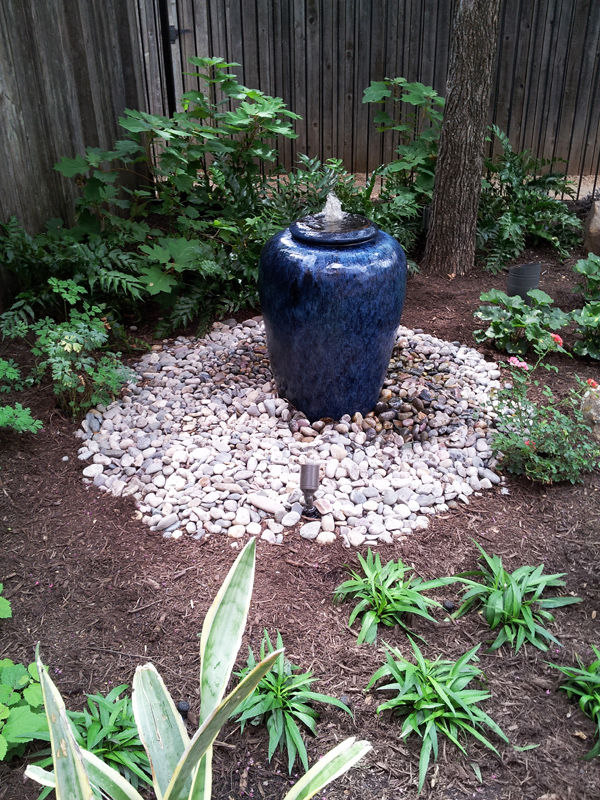 An easy to maintain pond less water feature adds relaxing sound to the landscape.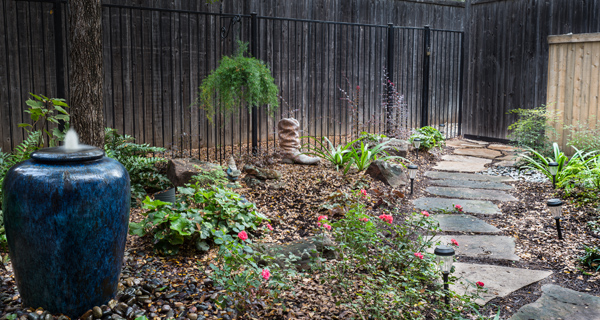 The wrought iron fence that has to be provided for the easement fades away in the background with all the focal features and interesting perennials.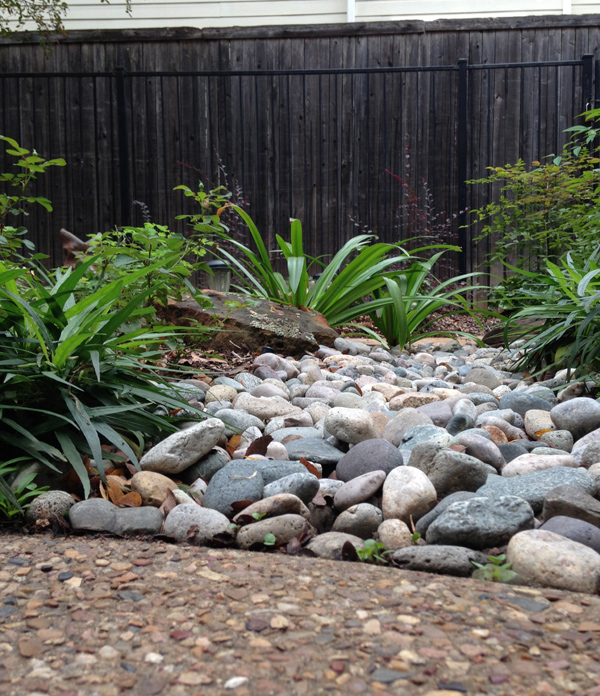 Drainage is addressed through a series of dry creeks with French drain and catch basins underneath. These are tied to a drainage system that takes the water off property to the street and even takes care of the adjacent neighbor's water so our clients stay dry. The result is a garden where everyone is welcome and loves to visit!
Is your outdoor space more stressful than it is relaxing? Now is a great time to talk to us about a backyard or patio rennovation. It's amazing the difference some good landscaping can make!