Is Your Irrigation System Really Working?
January 9, 2018 | By Roundtree Landscaping
With the cold weather we've been experiencing, your irrigation system is finally getting a break. Now is a great time to schedule an irrigation audit to perform maintenance on the system that ran so frequently during the warmer season. If keeping a Water-wise landscape is important to you, let's get a jump on good watering practices before the heat sets in!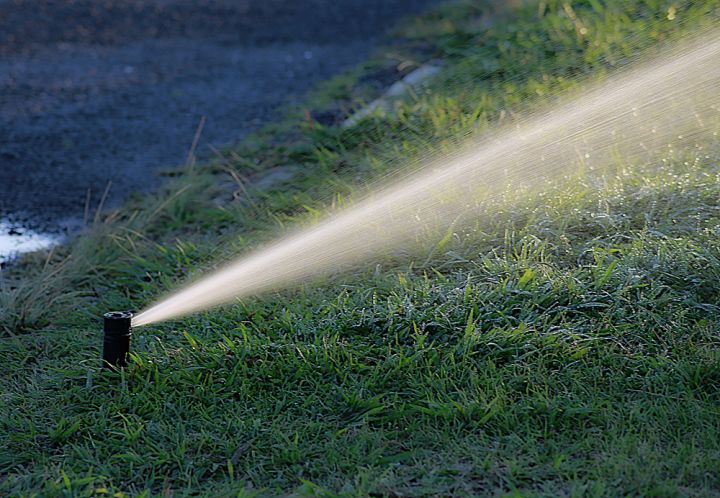 Why have a certified irrigation specialist check on your system? Well, that system that you mostly cannot see has many working parts below ground. A specialist will check for leaks, broken heads, pressure problems and coverage issues. They can also help you to adjust your sprinkler run times to run less frequently to account for plant needs in the cooler weather and increased rainfall during the fall and winter months.
Having a properly working irrigation system saves money. The plants in your landscape are an investment, and it is important to also invest in their care and maintenance. If you have been having some of the problems below, you are in need of an audit (we suggest, at minimum, one per year):
Bigger water bills
This will be your best indicator you have an irrigation system problem. Something as simple as a sprinkler head crack may be easy to diagnose. But other times, the issue is below ground, in the pipes. Water that leaks continuously can cause big problems.
Low water pressure
Low water pressure can stem from a couple of different issues. It could, once again, mean a leak, or it could be a problem with a valve or pressure regulator. Constant use causes strains on the system and parts to wear out over time, needing replacement.
Suffering plants
Notice the same dry plants, or alternately, wet plants after each time your system runs? This could be a leak, or something as simple as a head needing adjustment. Many times, heads can get out of line during yard work like mowing, edging, or digging.
System running during rains or freezes
This should never happen! If you notice your system running in the rain, or a hard freeze, the rain/freeze sensor may be broken or set wrong. An irrigation specialist can fix this for you.
If you are experiencing any of these problems, or you just want to make sure you are doing your part to conserve water, give us a call. We are happy to help you be more Water wise.