Grow a Secret Garden, Texas Style
June 21, 2017 | By Roundtree Landscaping
Many of us remember reading The Secret Garden by Frances Hodgson Burnett, where the characters are healed by the secret garden they discover. Whether or not you've read the book, or seen the movie, it's easy to see why it would be nice to have your own secret garden to explore, relax and heal your soul.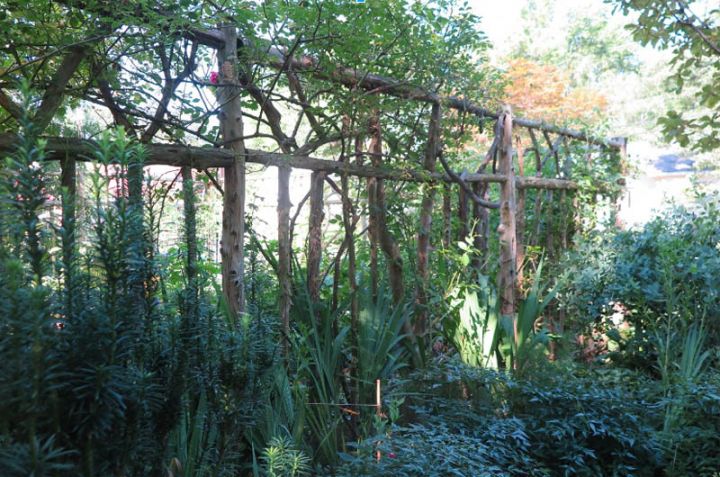 Separate your secret garden with a unique, hand-tied fence.
Creating Your Own Unique Secret Garden
Start with a sense of enclosure that makes your backyard feel a little more intimate. If you're staring out your windows at your neighbors vehicles, an alley, or a fence, adding a privacy hedge will soften the view and create an outdoor room. Once you have a green backdrop, the flowers you plant will have more impact.

Roses are one of the first plants that the book's characters recognize and they're an excellent part of any garden for both structure as well as bloom. Choose Texas tough rose varieties that will blossom beautifully and handle our summer heat. You can't go wrong with selections from the EarthKind list, which is a special designation given to select rose varieties by the Texas AgriLife Extension Service. 'Climbing Pinkie' and 'Cecile Brunner' are lovely pink climbers that can assist with creating privacy. 'Belinda's Dream' has a voluptuous, fragrant pink blossom.
English hybrid roses, such as this classic 'Pat Austin', create the perfect secret English garden look...but they are a little tougher to grow here in Texas. You can pull it off with a little extra TLC.
Garden bulbs feature prominently in the story and they are one of the easiest ways to get stunning blooms in your garden. Crocus, snowdrops (Leucojum aestivum) and daffodils are specifically mentioned in the story and they can be planted in fall in Texas to sparkle in your spring garden. Iris, also called purple flags, are one of the best options for low maintenance, gorgeous blooms. Lilies are planted in spring to flower in summer. Plant larkspur, and poppies from seed in fall.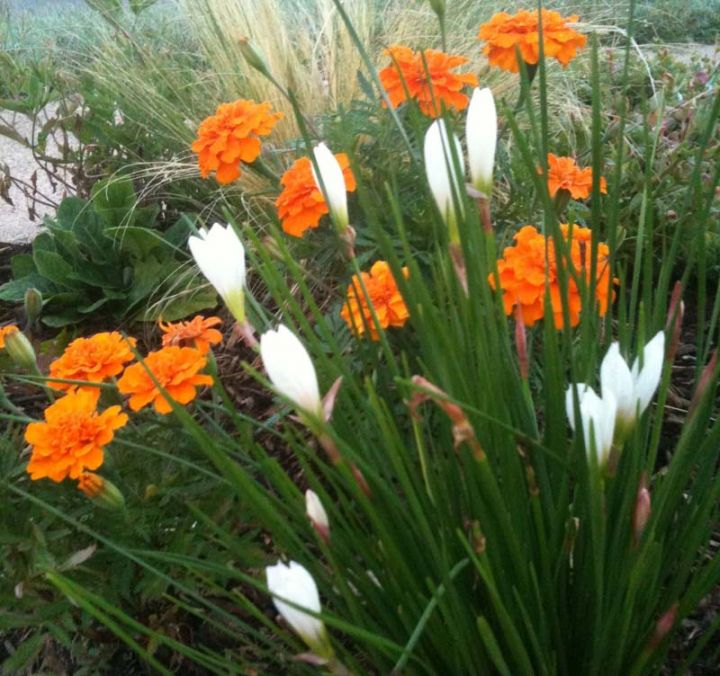 Rain lilies are another tough easy bulb you can plant in Texas.
While it may be tempting to focus on the plants mentioned in the book, keep in mind that the garden is found in winter and begins to come alive in spring. Colin, a main character in the story, was most interested in Delphiniums, which are a bit of a challenge here, but do work as a late-winter, early-spring annual. It's realistic here in Texas to consider plants like Salvias and perennial hibiscus, plants that will thrive happily through our summers and create a romantic look.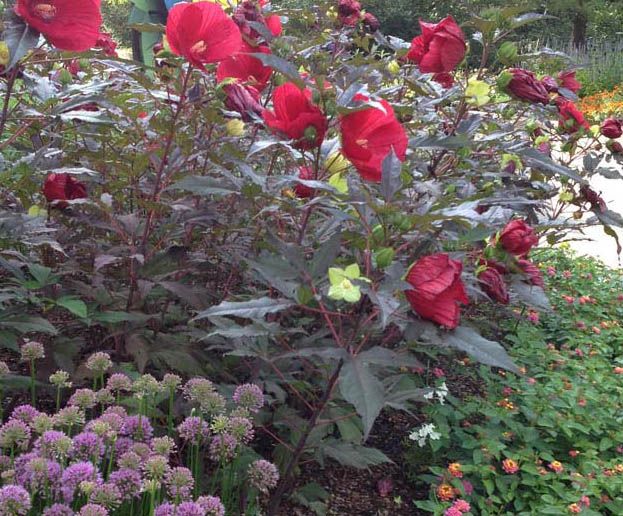 Combine perennial hibiscus with other sun-loving plants such as allium and lantana.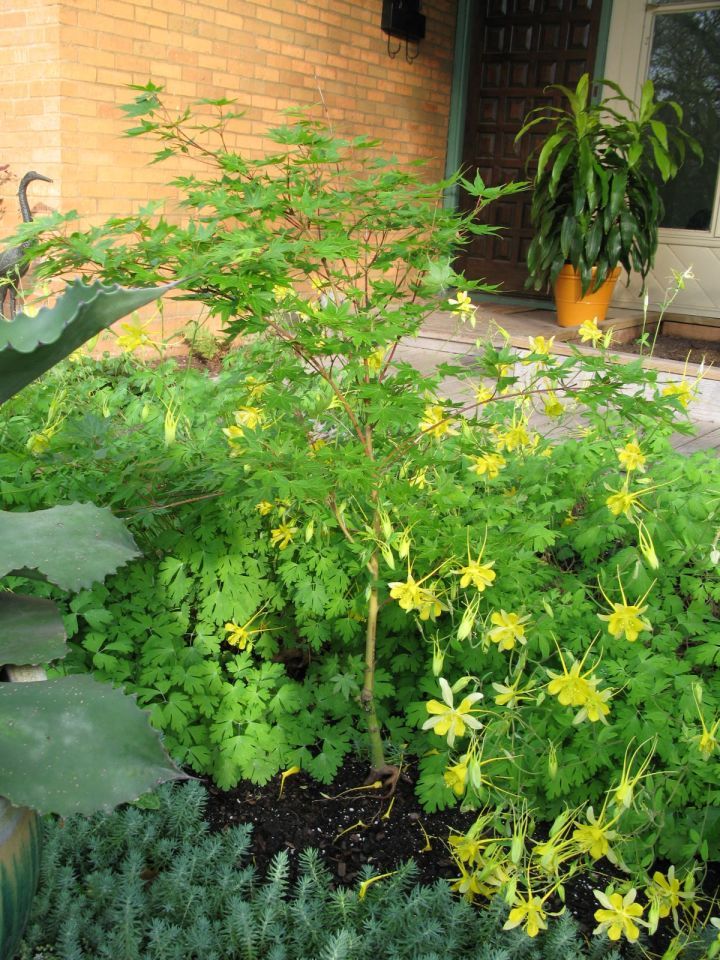 Columbine 'Texas Gold' bloom in early spring, and spread easily, making them perfect for shady spaces that need a filler.
It's great fun to use books as inspiration for our garden plantings and it reminds us of all the wonderful things to which gardens connect us. Have a favorite book or movie that inspires your garden? Let us know on Facebook and Houzz.