Pergolas, patios & outdoor kitchens: Make the most of your backyard this summer
July 9, 2015 | By Roundtree Landscaping
Looking for ways to get the most out of your backyard space this summer? Sometimes the key to enjoying your landscape is the right hardscape. Custom pergolas for shade, patios to accommodate the entire family and outdoor kitchens for entertaining can transform your backyard.
Pergolas
We are always in need of shade here in Texas and a custom designed pergola is a great way to create it. No matter the size or style of your space, a custom pergola can be designed to complement it. Pergolas can be built with a variety of materials, such as wood, metal or reclaimed elements. Pergolas don't have to be relegated to the backyard though; some areas in your front yard could also benefit from a pergola addition to give you a boost in curb appeal.

A traditional style pergola helps to transform this backyard space.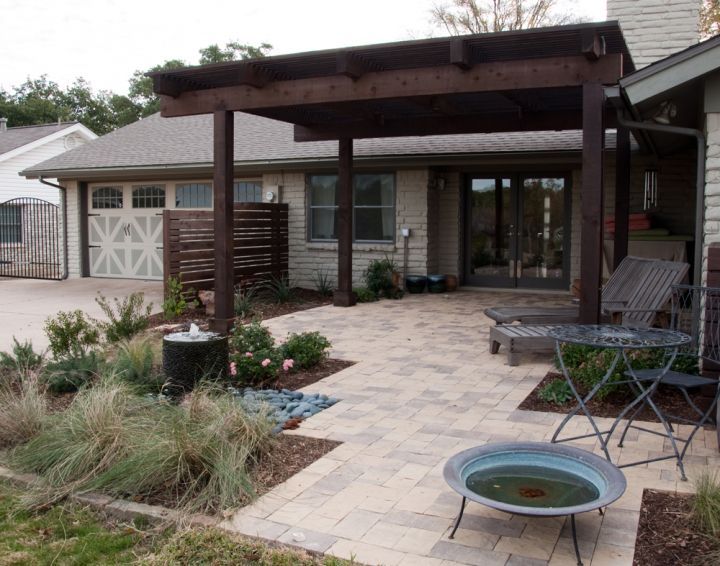 A modern spin on the pergola design.
Custom Patios
Your patio can make or break your backyard experience. The right patios create cozy boundaries and a beautiful backdrop for both patio furniture and plants. Essentially, a good patio becomes an outdoor room. When framed properly with easy-to-care for plants and attractive containers, your patio can feel like a natural extension of your home.
Have an area of your backyard that is often overlooked or difficult to grow plants in? Consider turning the area into a custom stone patio where you can relax.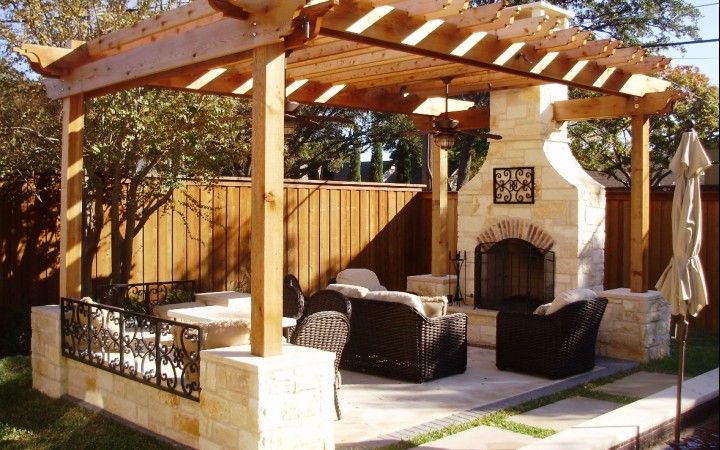 We added a pergola to this backyard patio and enclosed it with a custom stone wall and scrolled iron fencing to give it a cozy, private feel.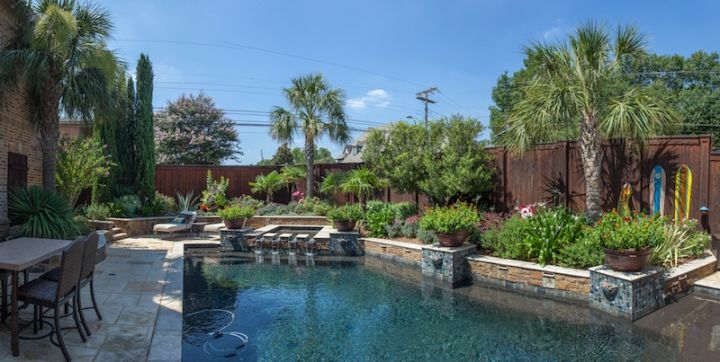 This stone patio wraps right around the pool with several different entertaining areas.
Outdoor Kitchens & Grills
Why cook indoors in summer when you have an outdoor kitchen and grill? Cooking outdoors in summer is a great way to spend time with the family; plus, it keeps the indoors cool. From a simple outdoor grill to a large outdoor kitchen complete with a mini-fridge and prep surface, we love to create outdoor kitchen spaces that fit every budget and lifestyle.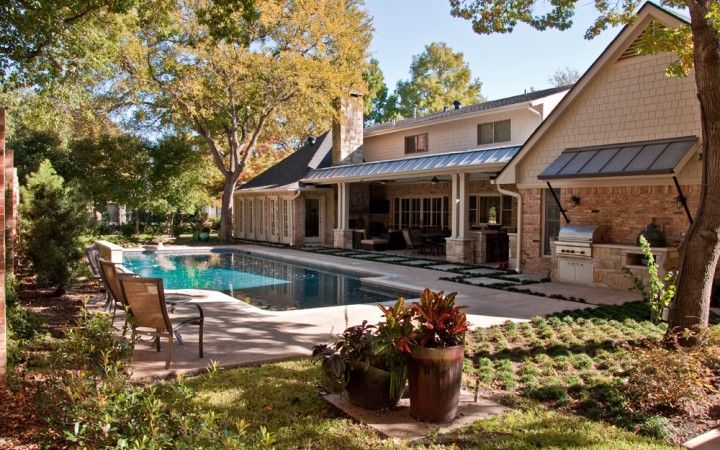 This outdoor grill offers up easy access to the back patio of the home so serving guests is a breeze.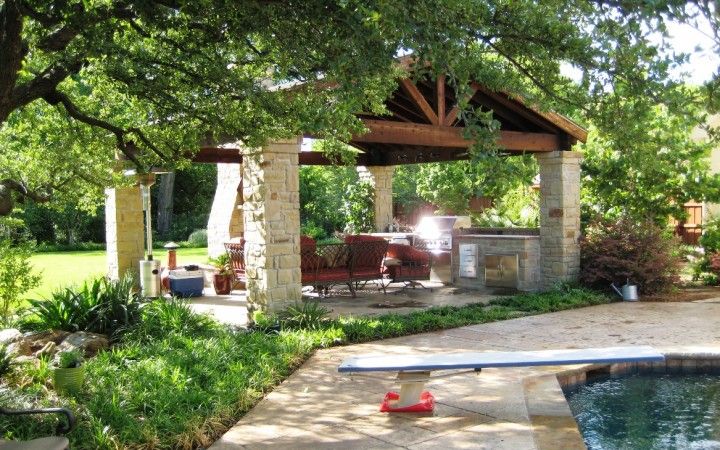 A poolside kitchen is perfect for backyard get-togethers; you have everything you need at hand to cook a feast!
Ready to start getting more out of your summer backyard? Visit our Houzz page for even more inspiration.