Fall Flower & Foliage Color for Containers
October 3, 2018 | By Roundtree Landscaping
Container Color!
By now, you have probably seen fall displays popping up in your local plant nurseries and garden centers. It's the time of year to add a little color back into your landscape and a great way incorporate fall colors is by a quick change out of your containers.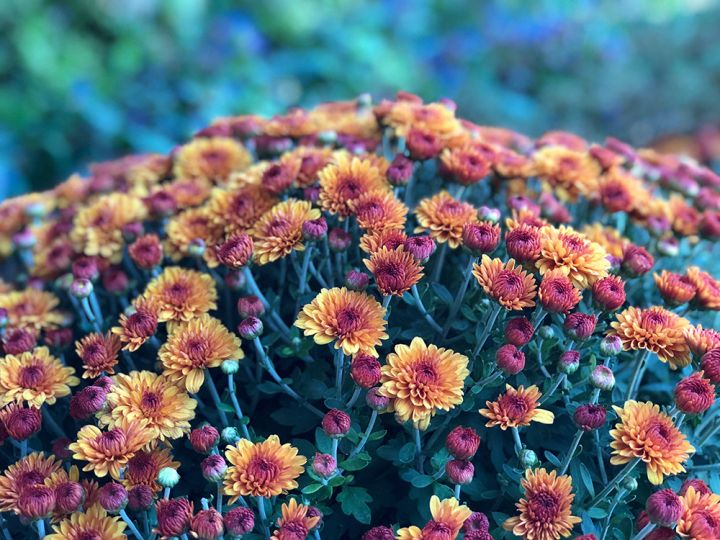 Chrysanthemums are the epitome of fall and a staple of color in the garden. While they are gorgeous fall plants, they a short bloom period – making them the ideal container plant. If you purchase a mum already in bloom, you can easily swap it out for another as the season progresses. They come in a multitude of colors and flower shapes vary from button, to daisy, to more interesting shapes like anemone or spoon.
Bonus: Mums are a great perennial plant. After their flowers are exhausted in your containers, replant into your landscape for yearly fall color!
Perfect companion plants to mums are ornamental peppers, which also make great container plants. There are both green and purple leaved varieties and the fruit comes in a range of colors: red, yellow, orange and purple – often all colors at the same time on the same plant! Ornamental peppers vary in size from dwarf to larger 2-foot plants, and add a festive almost "Christmas-light" look to your landscape.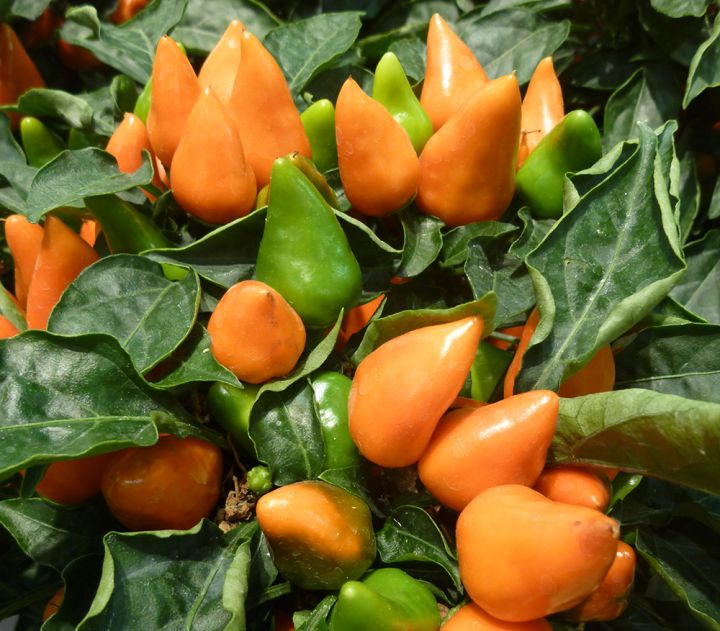 Fall is the best time to use foliage and texture in your container plantings. Crotons, coleus, ferns and heuchera are favorites for shady situations. Crotons are so colorful & interesting, they can stand on their own to brighten up a dark space. Heuchera pairs well with ferns with their contrasting bronze, purple, and red foliage.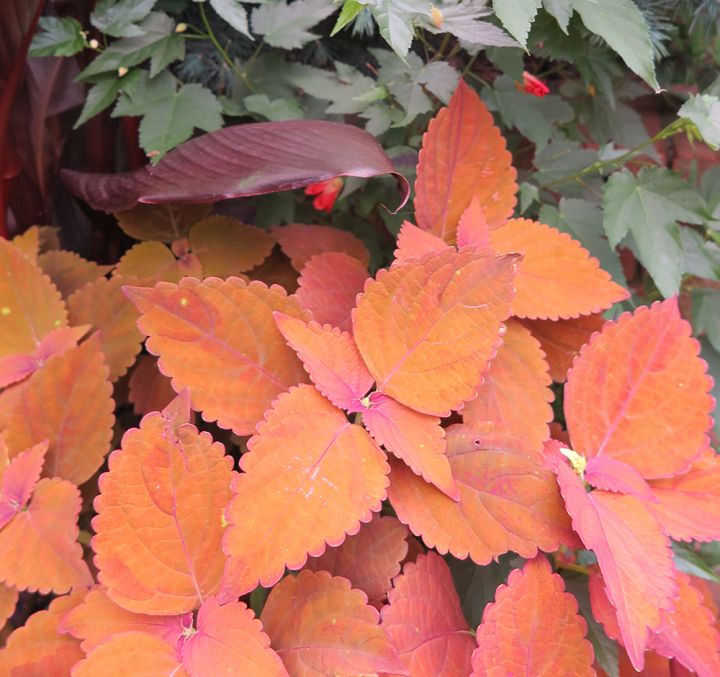 Ornamental grasses add foliage color, texture, and movement to landscape beds and containers. Mexican Feather grass (Stipa) lends a lovely, wispy look while Muhly grass (Muhlenbergia) provides striking pink seed heads. Annual Millet 'Jade Princess' has gorgeous chartreuse foliage topped with brown, maple syrup-scented blooms. We also love the sweet, fluffy compact blooms on Dwarf fountain grass (Pennisetum alopecuroides), which is perfectly sized for smaller pots. Use grasses as a tall, anchoring element at the back of your containers and then add flowering color or more foliage in front to create a balanced design.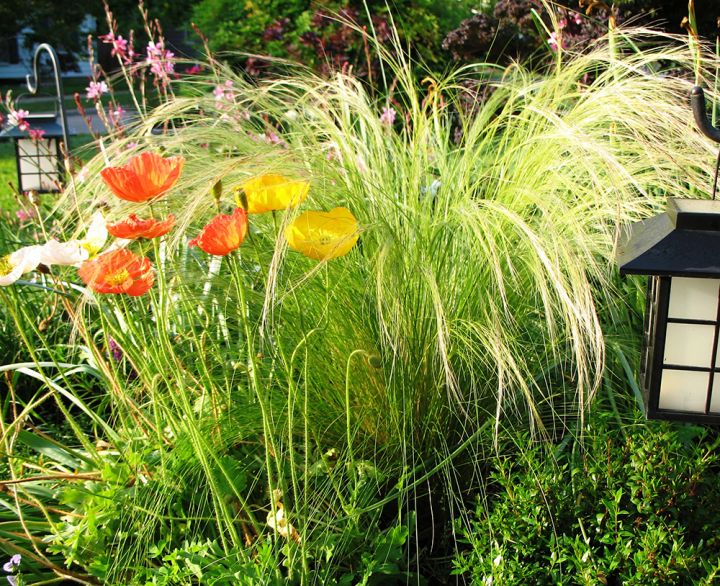 And honestly, who can resist grabbing a handful of gourds and pumpkins this time of year? Stage a few of your favorite types at the base of your containers with some ears of ornamental corn & you are ready to usher in fall the colorful way! Need us to help with your festive decor? Give us a call today.